Of advertising is very necessary both in small companies and large companies and companies in the offline world and the online world. Well, In general, the advertising is a presentation of nonpersonal information about a product, brand, company, or shop that run with certain cost compensation. Therefore, advertising is a communication process that has the purpose of persuading or attracting people to take action that benefits the party who created the ad.
Because advertising is the heart of a company, with no advertising then a company will face difficulties in marketing their products. This digital era certainly so many strategies in advertising. with the advent of the internet, technology brings great transformation in everything especially in the world of advertising through online. But what if the existence of false ads milling about on the site is enough to unsettle a lot of users and the number of ads that are not interested in customers is always annoying.
Let's start talking about the solutions offered by a unique platform by combining artificial intelligence and blockchain technology. What platform is that?
About UBEX
As we know in this modern era of technology has helped a lot of human work, though only in daily life. As the times progress The ability of artificial intelligence programs (AI, Artificial Intelligence) increasingly sophisticated
and useful in various fields, for example in computer programs, some sophisticated robots, and video games. Now, AI is able to imitate human cognitive intelligence as it is implemented in advanced robots. this is remarkable, being able to achieve technological developments in computer science. a robot capable of thinking like a human.
Of course, more and more projects are starting to use neural networks. one of which is the UBEX platform which aims to provide the only customer ads that may be interested. This goal can not be achieved without exploiting the power of artificial intelligence.
Because UBEX is a global decentralized advertising exchange by adopting blockchain technology and artificial intelligence where companies effectively advertise, while publishers are profitable to mark advertising slots on their resources. measure the level of customer interest to understand an exciting set of creatives.
and Ubex Platform will provide many opportunities not only for publishers and advertisers but also for companies that need regression analysis of user data. Human creativity is a reference to machines, which have not been able to imitate that creativity. By using AI for marketing, people can allocate more energy for creative work. The system's nerve core will be responsible for making decisions at all stages of the creative life cycle, will have APIs, access that can be provided to partner companies.
UBEX And Blockchain Technology
Blockchain technology is becoming a transformation in technological development and certainly is currently booming since the rise of bitcoin. Without Blockchain technology, Bitcoin can be faked as easy as copying computer code. nah bitcoin that is peer to peer will not be easily hacked. and this becomes a future solution in various sectors, especially in the financial sector.
By incorporating UBEX blockchain technology has a mission to eliminate intermediaries that can make commissions less. So that there will be a direct deal between advertisers and publishers by implementing smart contracts for all types of tracking as well as improving the economic efficiency of cooperation. Using all available statistical data from websites and advertising participants in exchange provides an estimate of potential earnings and opportunities to collect them first if reputation is high enough.
The UBEX platform is capable of developing a multi-layered system of reputation rating platform participants
Implementing an advertiser and publisher rating system, which will be stored in blockchain along with a complete history of their operations, to prevent fraud and to enable mechanisms to deal with the most reliable partners.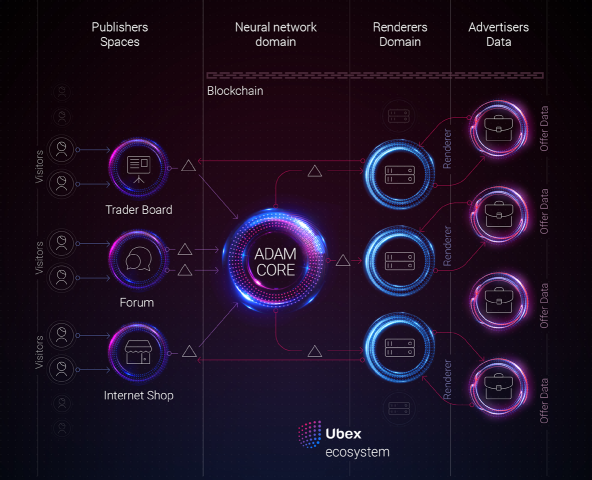 Token Details
Ticker: UBEX
ICO Price 1 UBEX = 0.00001 ETH
Accepting: ETH, BTC, LTC
Soft cap: 4,000 ETH
Hard cap: 24,000 ETH
Total supply: 4,000,000,000 UBEX
Platform: Ethereum
Token Type: ERC20

ROADMAP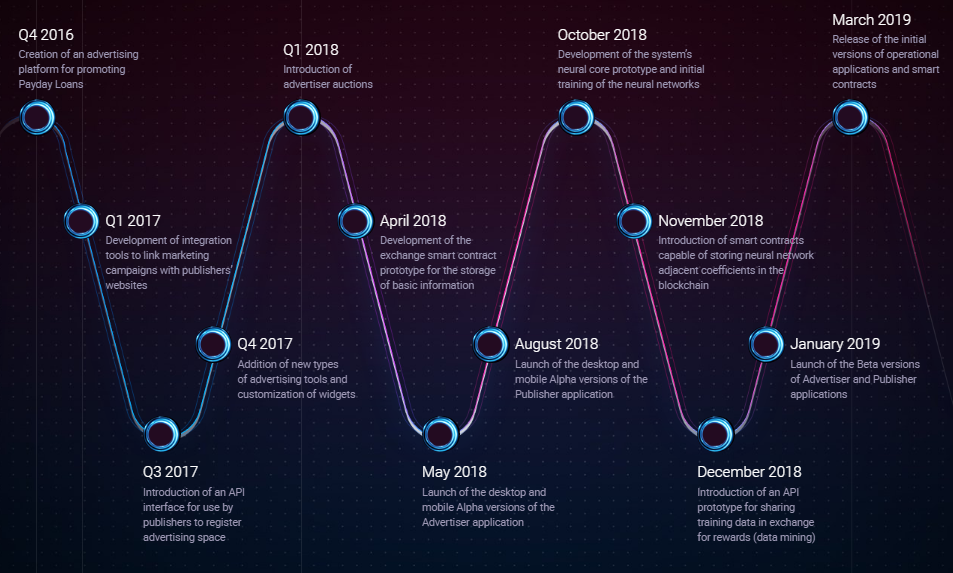 Meet Our Team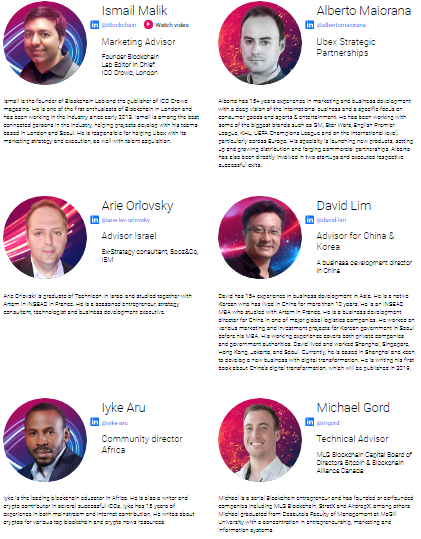 More Information Click Links Below:
Website
Whitepaper
Telegram Group
Author
Bitcointalk Username: marcous
Bitcointalk URL: https://bitcointalk.org/index.php?action=profile;u=378857
Telegram Username: @niaShaa
Please follow and like us: